No Trespassing sign can be a great instrument that could be displayed to make people aware not to intrude on a property or place they are not supposed to without permission.
Homeowners and property owners use no trespassing signs on their owned property to display that they do not want any unwanted person.
A no trespassing sign is an ideal way to display and discourage people from trespassing onto your private property. However, it's important to have in mind that they don't offer protection and people still can end up trespassing on the property, sometimes by mistake or sometimes by intention.
In some states, a no trespassing sign is considered a strong warning and a legal step against trespassing. If required, that can be used as evidence of criminal intent in the event that someone willingly ignores the sign and trespasses with a wrong motive.
By displaying a trespassing sign, the property owners can take the primary action, but if needed for additional protection, they can take other measures to protect their property as well.
In this list, we have shared 20+ creative No Trespassing Signs in printable format with you. Would you like to have personalized messages on them? Feel free to contact us, and we will do that for you. Absolutely for FREE! No Strings attached!
1. No Trespassing No Dumping Signs:
Not only do people trespass but also they litter or dump in places they are not supposed to. By displaying this no trespassing and no dumping sign, you can discourage intruders not do dump anything on your owned property.
2. No Trespassing Sign-After Business Hours:
This 'No Trespassing Sign-After Business Hours' is a must-have for many businesses and offices if they want to protect their property from trespassing. When business hours are over, people are simply not allowed into the area and that would be considered as trespassing if the sign is displayed.
If needed, you can also display the business hours sign in prominent places so that people are aware of the company's business hours and may not be able to claim they didn't know the working hours when being caught trespassing.
3. No Trespassing Signs For Sale:
4. No Trespassing Signs Near Me:
5. No Trespassing-Beyond This Point Sign:
This clear and concise "No Trespassing-Beyond This Point" can be used on a specific area of the property to make people aware that the property owner is not expecting any intrude from this part and beyond. People are advised to stay away from this protected place.
This sign features the left arrow key to indicate the protected area starts from the left side. You can alternatively use the right arrow key as well if needed.
6. Caution: No Trespassing Beyond This Point: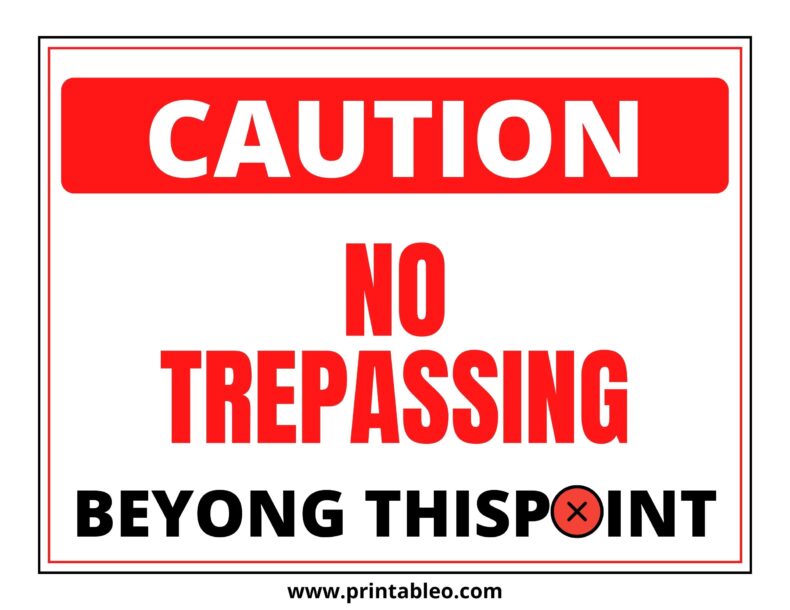 Where Should you Ideally Display No Trespassing Sign?
Posting and displaying a No Trespassing Signs is one of the most popular ways to make people deter from accessing your private property. When displayed, they send out an immediate message to the people that they are not allowed to go inside or any further without permission from the property owner.
But you may not randomly post the No Trespassing Sign. Different states have different rules about posting them. So it is better to check the local or state rules before displaying those signs. Do proper research or reach out to the local Govt. to know the rules of how signs should look, proper and ideal sign sizing, what are the acceptable wording and what legal right they will provide etc.
Do also keep in mind, even if you do not have any no trespassing sign displayed, you should always immediately call the local cops when someone trespasses on your private property without prior approval.
With all these things in mind, here are a few of the areas where you can consider displaying your printable No Trespassing signs:
Entrance and exit Doorways: These two are the most prominent places to display a no trespassing sign when you want to discourage people from entering your owned property. Count how many entrance and exit you have, which needs the no trespassing sign to be displayed. Figure out the ideal sizing (according to the official guidance, they should not be any less than 8.5″ X 11″) and then take the printout of our printable no Entry/trespassing sign. If the sign needs to be displayed in an open area, it is better you use a metal board to display those sign.
All around construction sites: Well, a construction are is vulnerable to accidents. If you think unwanted people can get into those construction zones and there could be a possibility that unwanted accidents can take place. Display a "No trespassing sign with danger warning" to make people aware of the possible danger of entering the under-construction zones. Download this sign form here.
Within stores, restaurants or almost any other place where a person could cause harm by trespassing. For your own safety, use a no trespassing sign and let people be aware that they might be under legal liability if they trespass without prior permission.
7. Private Property No Entry Signs:
8. Private Property No Trespassing Signs:
9. Private Road No Trespassing Signs: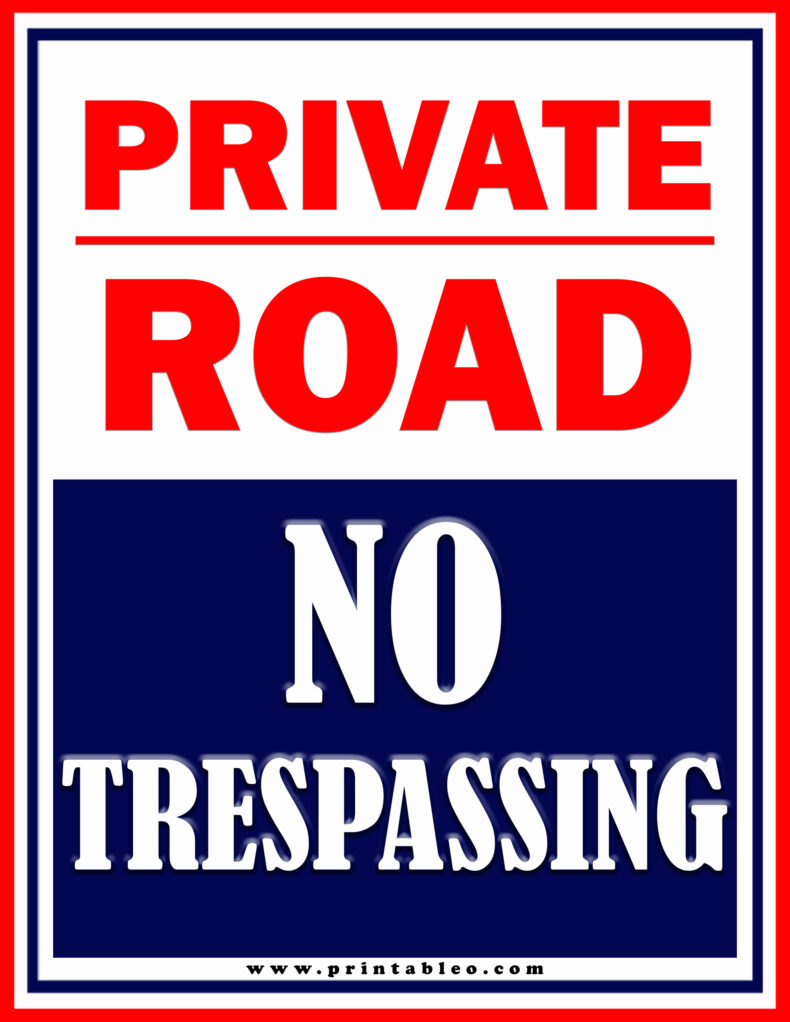 People often buy a property that is a bit inside the main connecting road, and they have to build their private road to have access to the property from the main road.
The owned road is private property, so the owner can display a no-trespassing sign to discourage not using the private road.
10. Private Road No Trespassing:
11. Warning No Trespassing:
12. Caution No Trespassing Sign: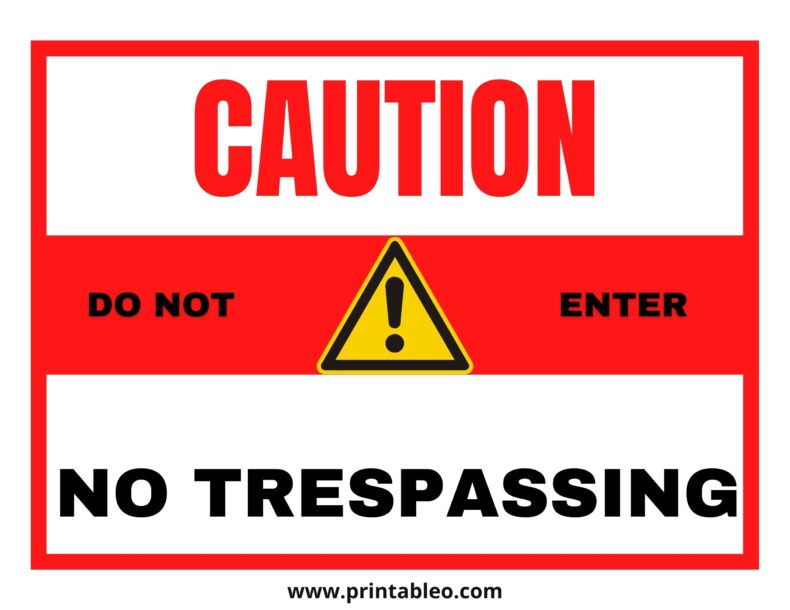 13. Construction Site No Trespassing Sign:
Displaying a no trespassing sign at the construction site can eradicate the liability of being accused of any unfortunate mishap that might happen if any unwanted and unauthorized person enters the construction site.
At the construction site, it is risky due to many heavy types of machinery, ladders, equipment etc. are there and without proper protection, if anyone enters the area, there is a possibility of an unwanted accident might occur. So displaying a no trespassing sign is absolutely critical for the builders to let people be aware of staying away from the danger zone.
14. Danger Keep Off Roof Sign:
15. Do Not Trespass Signs:
16. Funny No Trespassing Sign:
People often like to add humor and creative messages when they want to convey something to the masses. And one such way is to write something on the No trespassing sign. These Funny No Trespassing Signs let people know that they are not supposed to intrude the restricted area in a funny way.
17. Keep Out No Trespassing Signs:
18. No Hunting, No Trespassing Signs:
When people have a large property on their kitty, those large not so used area often turns out to be inhabitant region for some animals. Unfortunately, that might also attract some people to invade those places and hunt those poor animals down for leisure.
If you own one such property, then it is extremely critical that you want to use "No Trespassing No Hunting Signs" on that property. In many states, this could be a punishable offense.
If you find someone trespassing and hunting in that place, you can call the cops and they would  take the necessary measure.
19. No Trespassing Beware Of Dog Sign: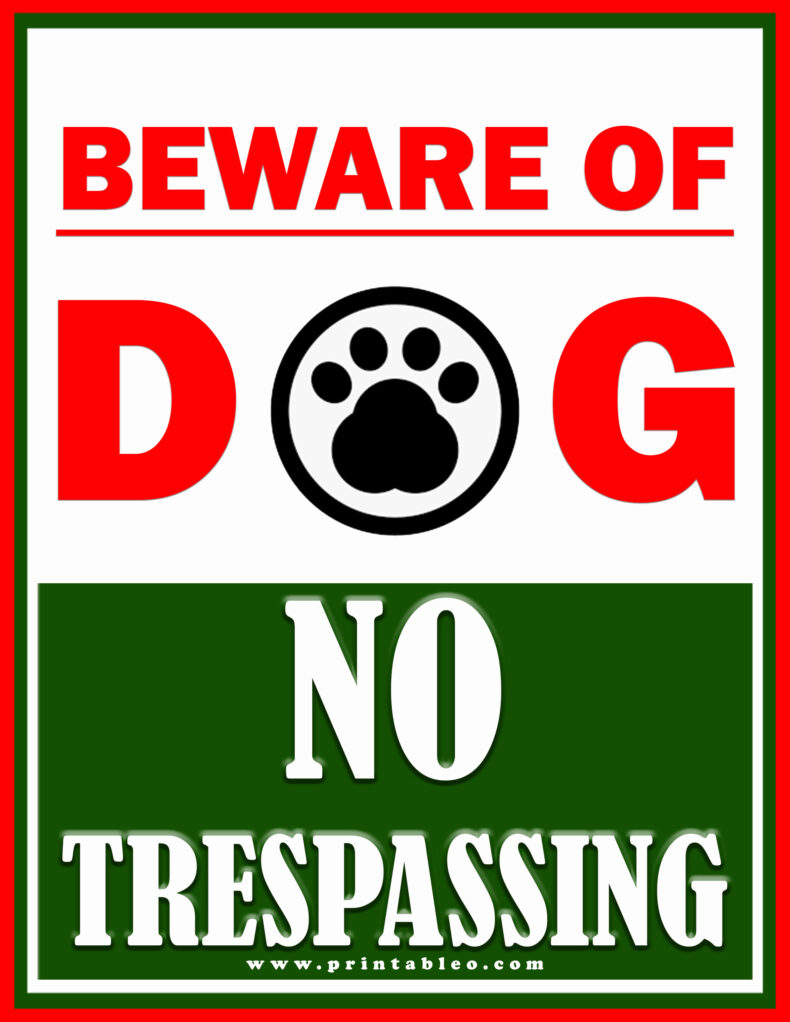 If you own a cute dog, it's all right, but if you have an aggressive one, you should use this printable sign to make people aware of the possible danger of trespassing on that property.
If they trespass, the risk lies on their shoulder. You have already warned!
20. No Trespassing Monitored By Video Camera Sign: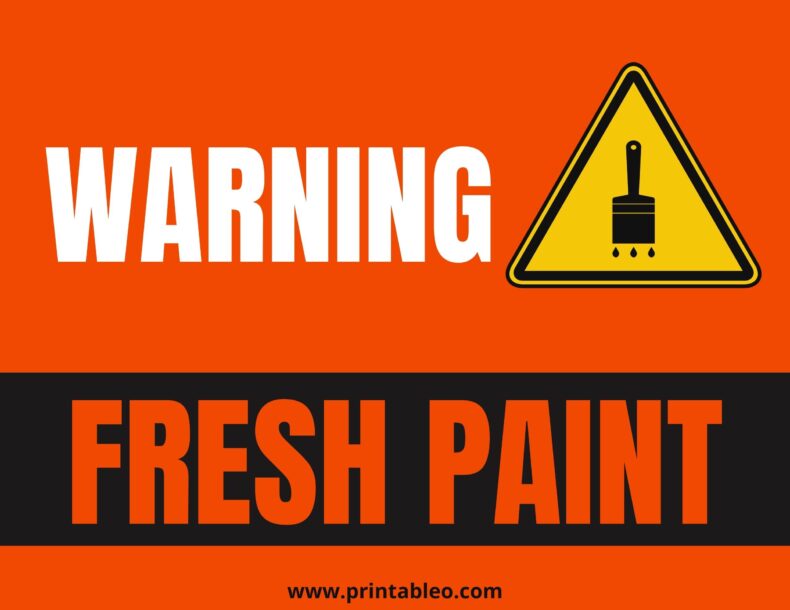 21. No Trespassing: You are Under Video Surveillance Sign:
Another quite effective method one can opt-in for to protect their private property by postings sings of video surveillance. They would warn trespassing violators to stay away from the private properties as they are being 24*7 under video surveillance. 
Not only personnel, but Video camera surveillance also provides top most security from motorized vehicles unlawfully entering and ensures private property no trespassing. If you want to protect your private premises from unwanted visitors or trespassers, post 'You are Under Video Surveillance no trespassing Sign'. Violators can be held liable by the law.
22. No Trespassing: Authorized Personnel Only Sign: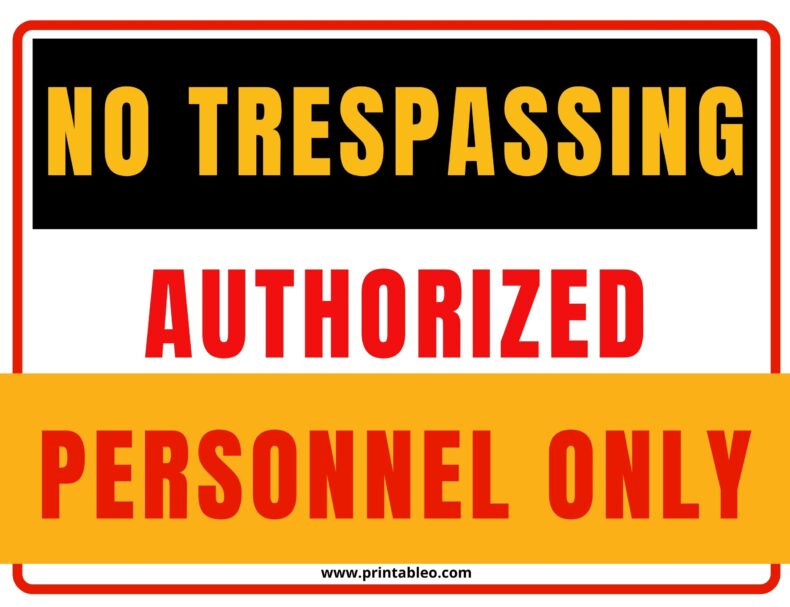 23. No Trespassing Private property sign: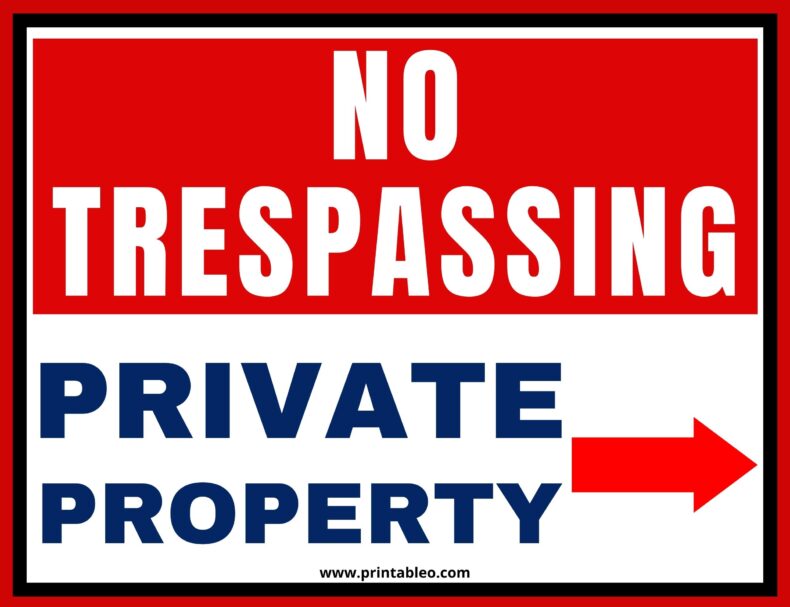 24. Security Notice: Private Property No Trespassing Allowed Sign:
Posting private property safety signs with trespassing laws can ensure security. Those signs could be posted in prominent places to abstain potential trespassers from unlawfully entering in your private premises.
25. Protected Area: No Trespassing, No loitering Allowed:
Protected Area No Trespassing safety signs are a great instrument to display notices and keep unwanted visitors off your private land. Under the states law, trespassers and intruders can be held liable.
26. Private property No Soliciting, No Loitering No Trespassing Sign:
When opting for no trespassing safety signs, make sure you choose bold colors with proper graphics and high contrast design structure so that the signs can be visible clearly.