A no vacancy sign is a display sign that notifies viewers that the building or the facility does not have any further room or space. These signs are often used in the exteriors of a hotel, motels, boarding houses, parking spaces, and storage facilities to let people know that there is no additional space available for business.
Sometimes small businesses who prior advertised that they are recruiting through hiring now or drive, and when the vacancies are filled, they can also use the No vacancy sign to let the aspirants know that the recruitment drive is over for the time being.
Well, whatever the purpose is, we have come up with a 10+ No vacancy sign compilation where you will find an appropriate sign for every need. We have made sure to include editable PDFs that you can customize the no vacancy sign where needed.
1. Black And White No Vacancy Sign:
This black and white no vacancy sign will put across the message in a simple, straightforward manner that the business is not left with any further space.
2. Vintage No Vacancy Sign: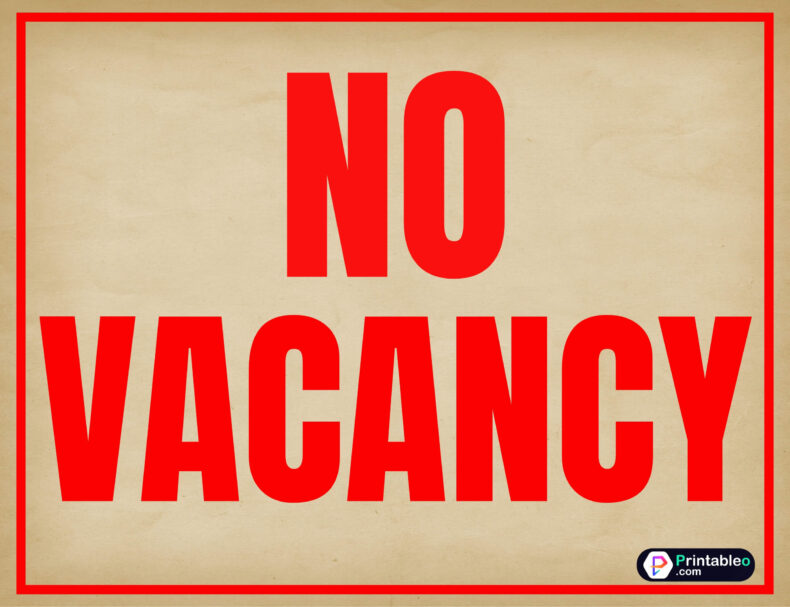 3. Vacancy Sign: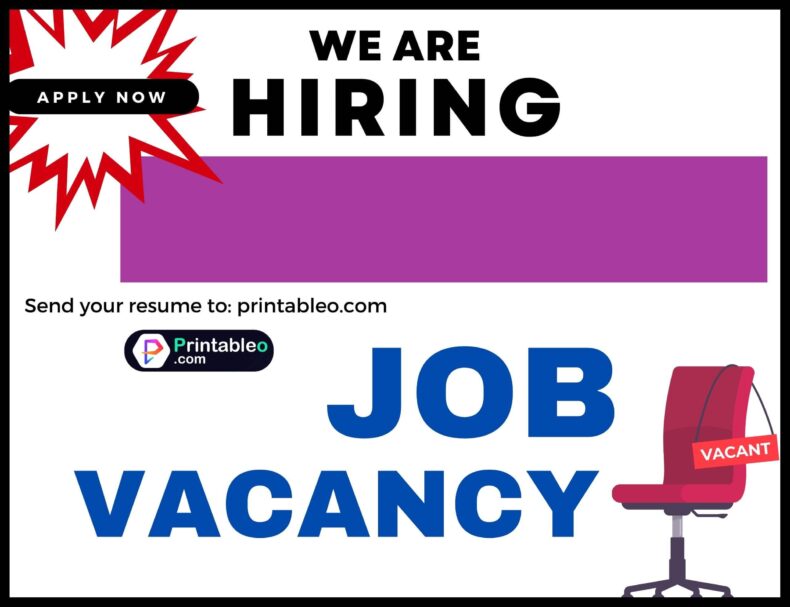 If your company is recruiting new people, you can simply put this sign on. Make sure to do the personalized modifications and add your company information before using this sign.
4. Sorry No Vacancy Sign:
Types of "no vacancy" signs
Illuminated signs: These signs are made of light bulbs or LED lights that display "no vacancy". Alternatively, they can also show a red light to indicate that there is no vacant room available.
Printable sign: This is what we feature here in our blog is a simple "no vacancy" sign that you can print out and display to let travelers know that rooms are unavailable.
Physical signs: These are made of  wood, metal, or plastic and display the same message as mentioned above to types.
Combination signs: Illumination + physical elements is what is displayed by these types of signs.
5. Printable No Vacancy Sign:
6. No Vacancy Farmhouse Sign: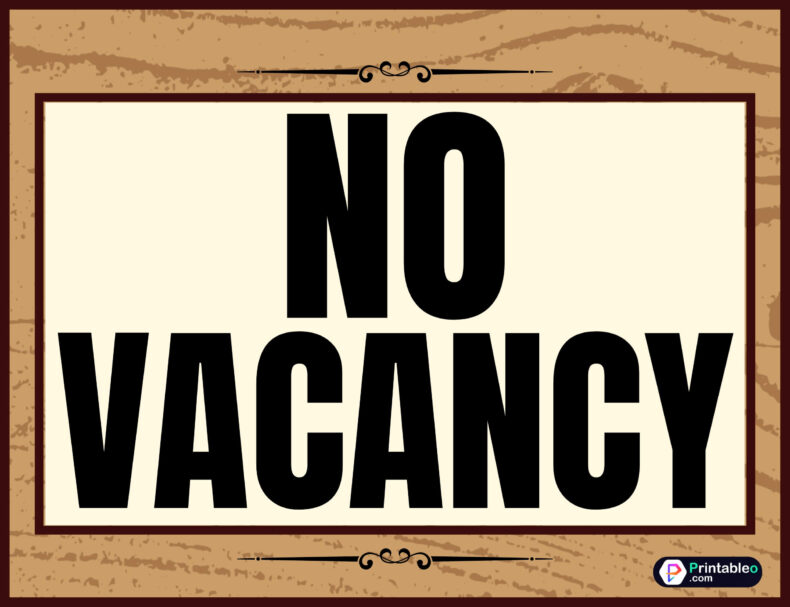 7. Motel Vacancy Sign:
8. Job Vacancy Sign:
Where to use "no vacancy" signs?
Hotels and other accommodations
Motels:
Bed and breakfasts ( These are basically privately-owned accommodations that provides limited accommodations for selected or prior-booked guests)
9. Hotel Vacancy Sign: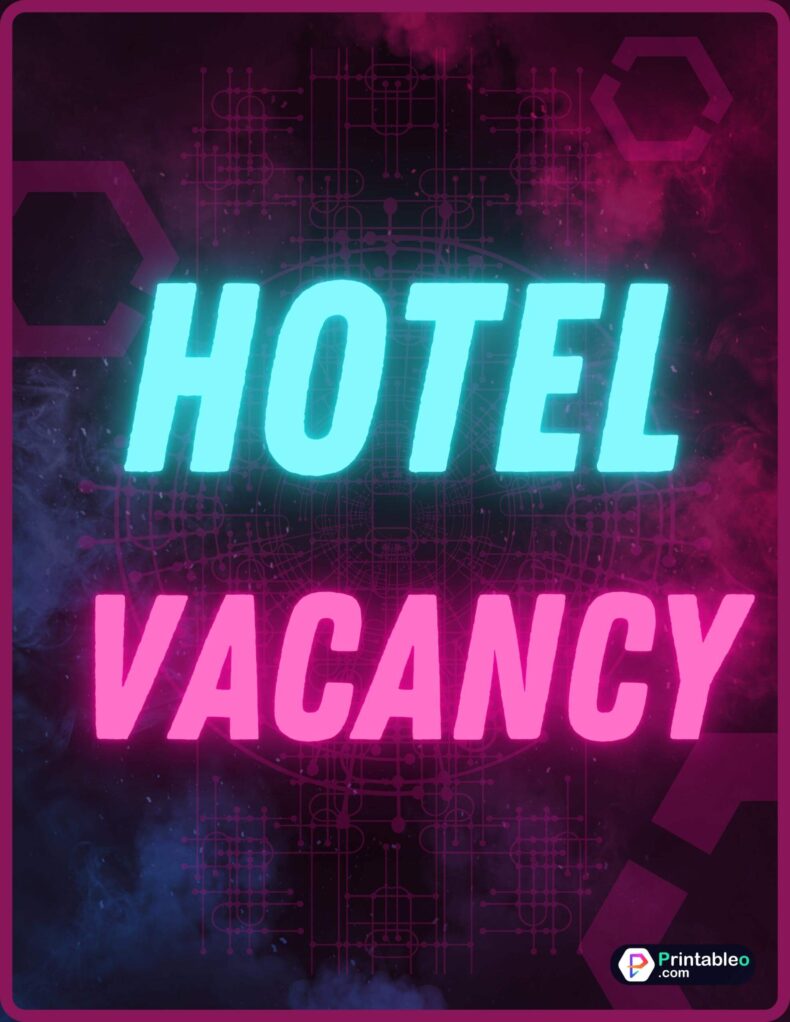 In addition to the above provided "no vacancy" design template, you can also use this "vacancy" sign on hotels and other accommodations to let the visitor know that the accommodation is available. This printable can easily communicate and display the room availability to travelers so that they can be assured of finding a room.
10. Hotel No Vacancy Sign: