Wet paint signs are very important as they help people to distinguish between dry and wet paint on the wall, which in turn saves them from any impending accidents.
Displaying Printable Wet Paint Signs could be a very effective way to warn people that painting is going on and the area is wet. They make people be aware of wet paint notice and not only possibly save them from deteriorating the paint but also save themselves from being caught on the wet patch. We all know how it feels when we accidentally step into something wet, and more over wet paints are also sticky! Want to make visitors to be aware of your dogs? Check out our wonderful collection of 35+ Beware Of Dog Signs.
We have made sure all our designer wet paint printable assets are made with large fonts and print brushes or paint buckets so that they are clearly visible and seamlessly convey the warning message. The list is diversified and enriched with bright colors too. Feel free to choose any and download as you will.
Do you want any custom-made printable wet paint sign to display with your store, business name or any funny message? Feel free to connect with us, and we will be happy to offer you a unique design absolutely for free.
1. Wet Paint Sign:
Wet paint signs are made for everyone, especially the children, so they do not walk over the painted areas or touch the recently painted walls by mistake.
If you, by chance, touch such painted areas, then you have to wash off your hands immediately. Otherwise, there might be infection if you by chance inhale or taste the paint.
2. Caution – Wet Paint Do Not Touch: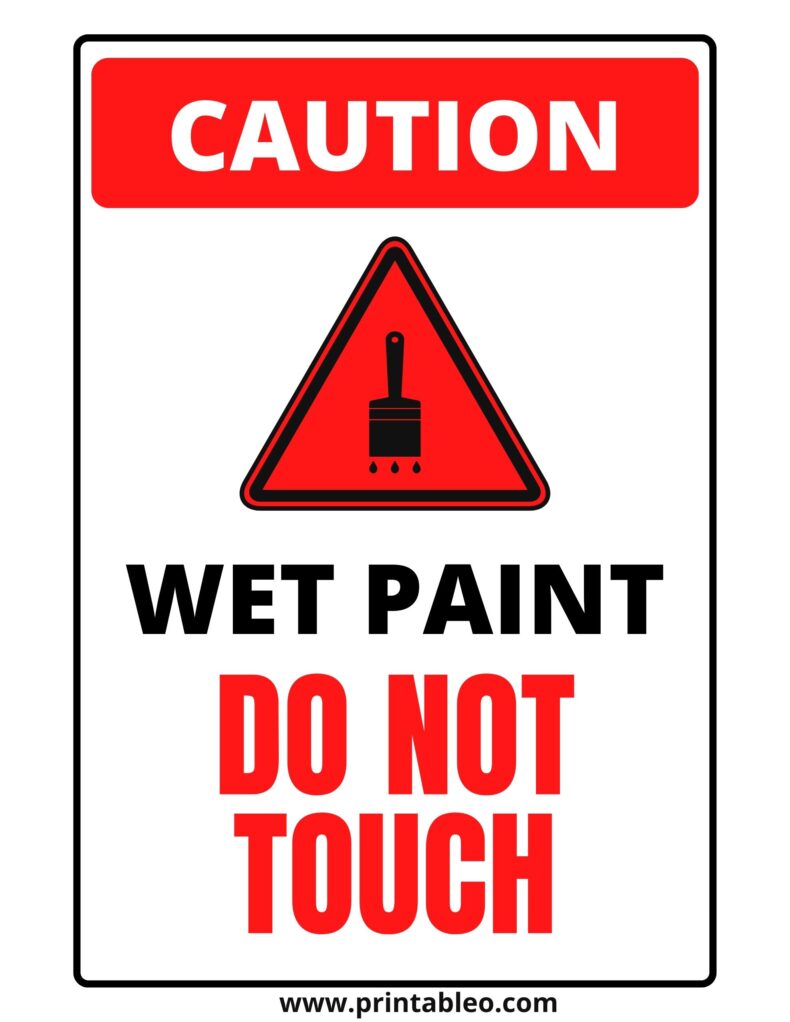 3. Caution Sign Painting: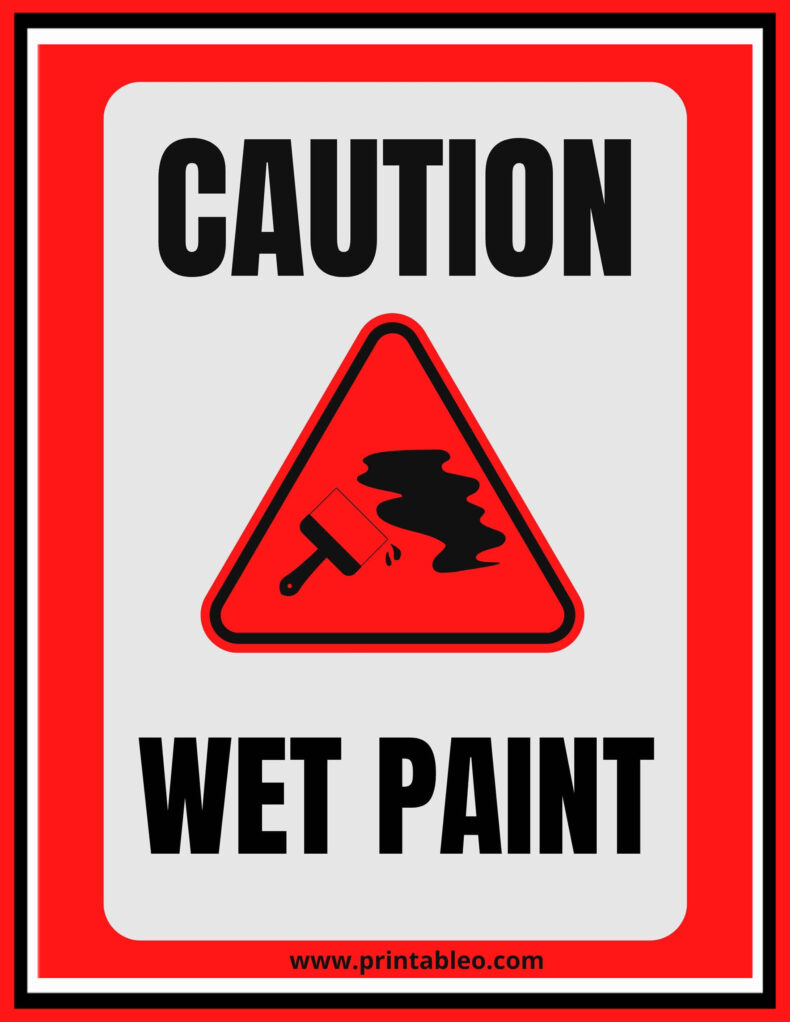 4. Caution Sign Wet Paint: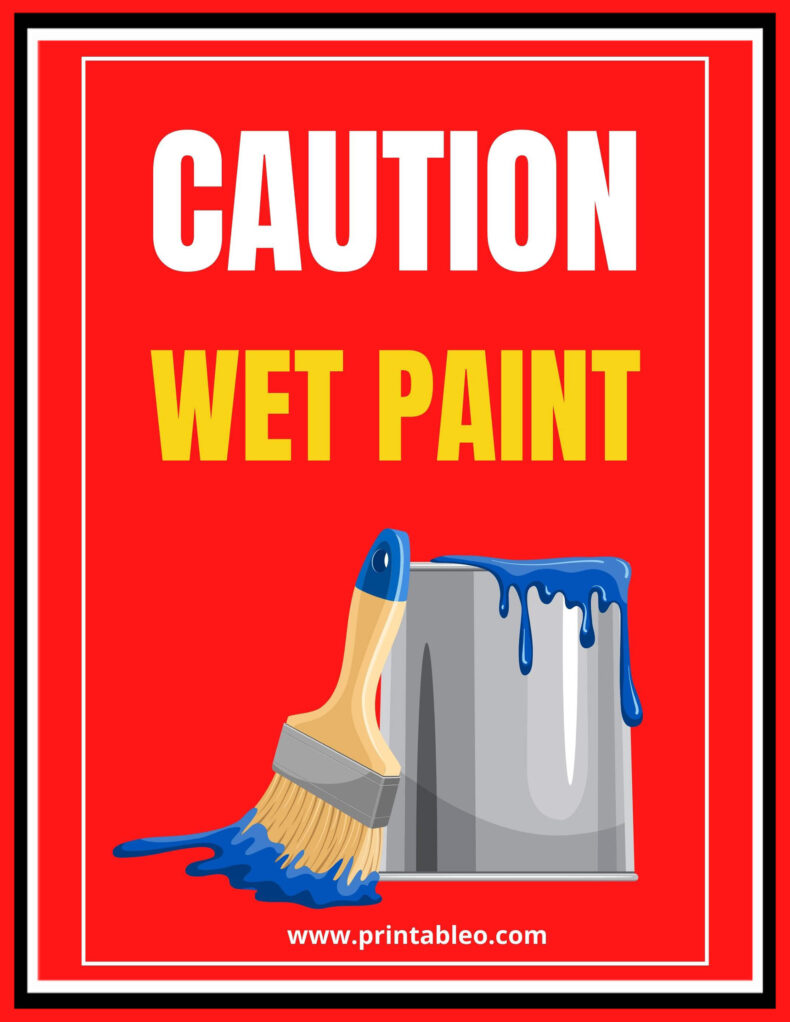 5. Caution Wet Paint Sign:
You can place caution wet paint signs or temporary signs for painting work-in-progress on the door or on the walls to prevent people, customers, children or trespassers from ruining the fresh pain in your office, restaurant, school, workplace, etc.
These signs are temporary in nature, so printable signs may be well enough for indoors, and you might only need aluminum or tin frames in case you hang them outside. Make sure to take them off as soon as they serve the purpose.
6. Caution Wet Paint Signage:
7. Caution Wet Paint Temporary sign:
8. Free Wet Paint Sign:
9. Fresh Paint Sign: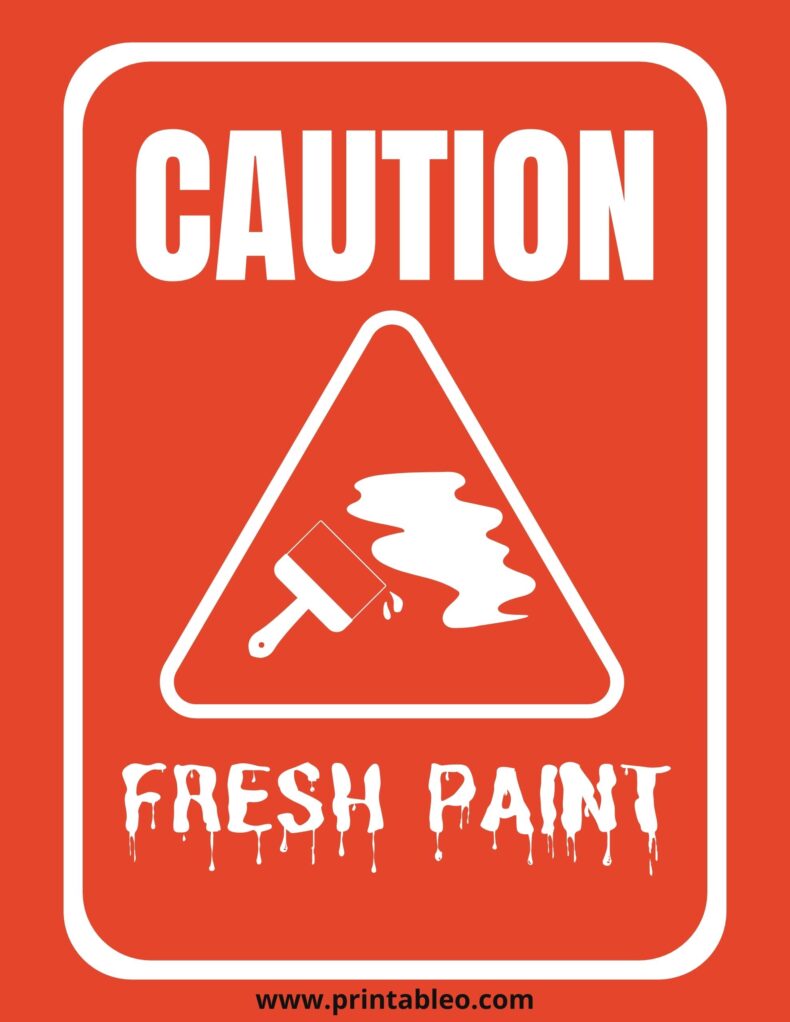 10. Caution Fresh Paint Templates:
11. No Parking – We Are Painting Today:
12. Paint Signs:
13. Print Ready Wet Paint Sign:
14. Printable Wet Paint Sign:
15. Warning Wet Paint: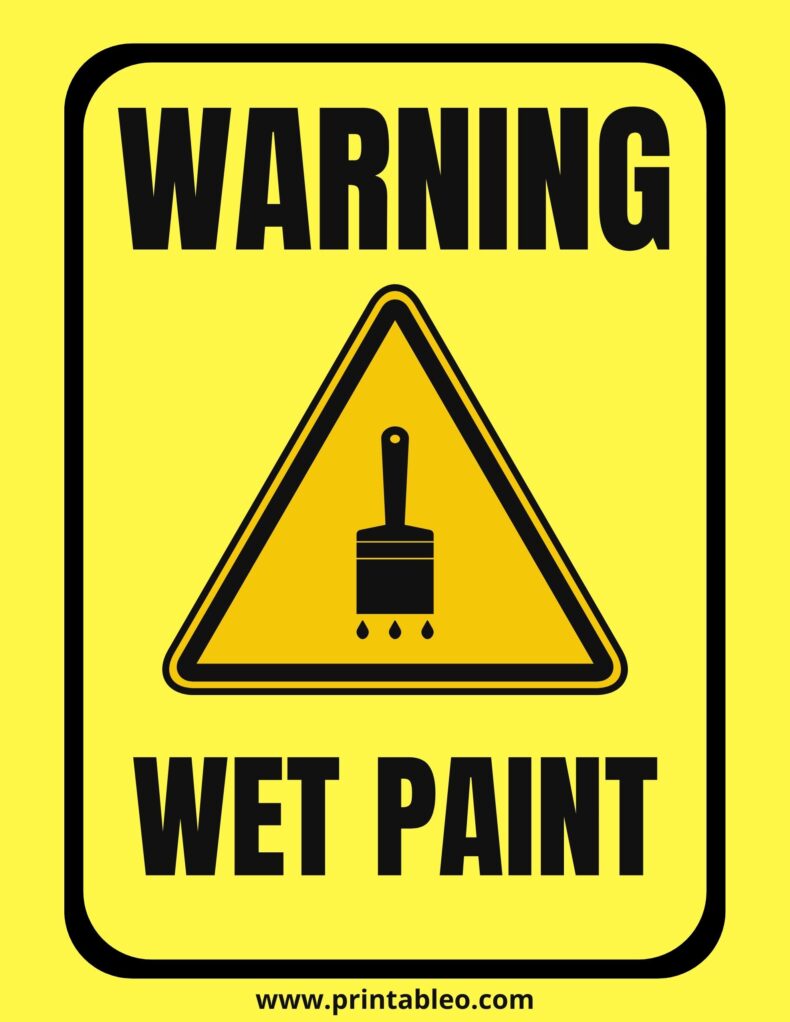 16. Wet Paint Sign Format: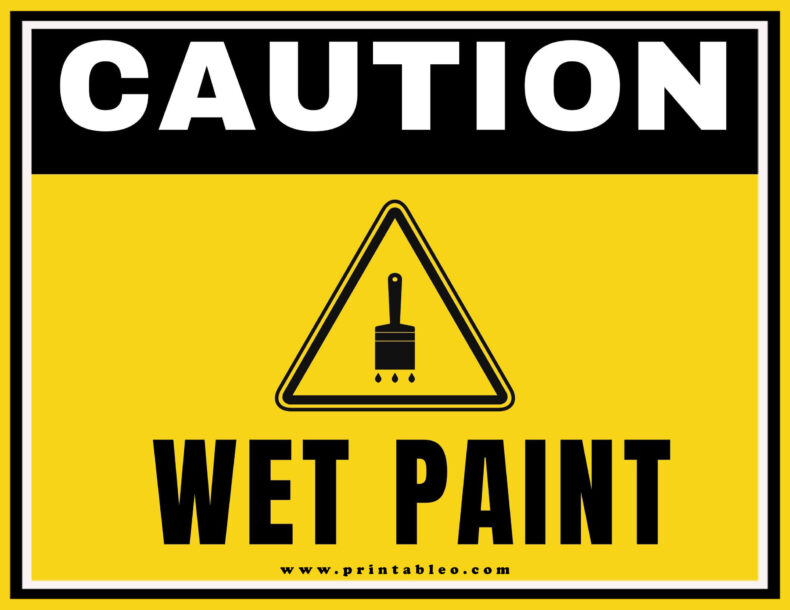 17. Wet Paint Sign Images:
18. Wet Paint Sign PDF:
19. Wet Paint Sign Sample:
20. Wet Paint Sign To Print: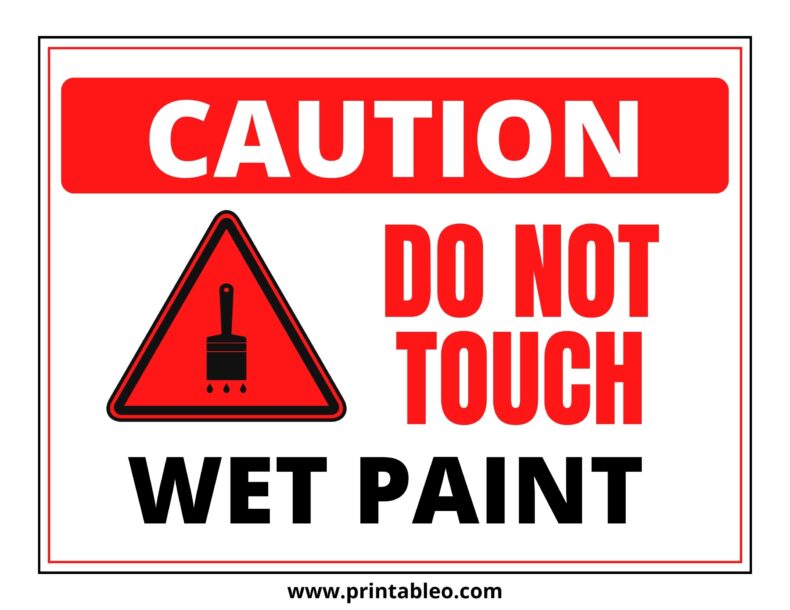 21. Notice-Wet Paint Signs:
22. Wet Paint Sign Printable In PDF:
All our designed signs are print ready. Feel free to print these signs on a laser or inkjet printer, and you can simply use them to warn people of freshly painted surfaces. These are ready-to-use pintables, so you can effortlessly place them anywhere you need to.
As we mentioned before, if you need to use them outside, either use a tin or aluminum frame or make sure to laminate them or use a plastic insert.
23. Black – White Wet Paint Signs:
24. Caution-Fresh Paint Sign:
25. Do Not Enter Wet Paint Signs:
26. Funny Wet Paint Sign:
27. Wet Paint Do Not Touch:
How to Download and Use These Temporary Paint Signs?
We have included a PDF downloadable file under each design asset. Find the link and open the attached PDF file in a fresh new tab. If you have a printer attached to your system, you can immediately print them out or simply save them on your local computer for later use. All the files come in standard paper size, but if you need to, you can scale them according to the requirements.
Though these designs are primarily made with a vision of temporary printable use, but you can use the design structure in aluminum plates or labels to make them durable as well.
Conclusion:
Printable warning paint labels are free to download files and you do not need to pay a single penny to purchase them. These assets are perfect as ready-to-use warning paint signs, and we are quite positive they will meet all your needs.
Follow the given links, download the assets, print them and viola! Easy to use on doors, walls and windows to warn people.